Our IT Help Desk not only take the stress off the business owner or office manager . RYT IT Solutions Managed IT also serves as preventative care for your computers, servers, & Network to keep your office running smoothly. Inquire about our IT Help Desk- Managed IT Services today.
Technology has come along way from its past of big clunky equipment. We now have the ability to use hosted options which allow you to cut down on costly maintenance & equipment while staying secure & compliant for your business.
<!—-><!—->
<!—->
<!—->
<!—->
<!—->
<!—-><!—->
<!—->
<!—->
Steer Clear of Coronavirus Scams With the world grappling with a health […]
Customer Satisfaction Comes First
Cannot say enough about Anthony and Jennifer Montgomery with Repair your Tech IT Solutions! As a small business owner, it is critical to have our computers, phones etc working to optimum efficiency. And whenever, they are not, Anthony is there to provide solutions!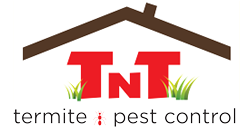 TNT Termite and Pest Control
RYT IT Solutions has helped our business in so many ways. They not only installed our computers but they keep them running with monthly maintenance. For someone like me who is not tech savvy, it's comforting to have RYT IT taking care of our computers on a constant basis. I never have to worry about having computer issues when I walk into my office which helps me focus on the important things in my business! I highly recommend their monthly maintenance plan to increase the longevity of your technology and give you piece of mind!
RYT IT Solutions is the company to call for all your business computing issues. They will not only get your network working again but they will be proactive to keep your office running smoothly. knowledgeable, friendly service that you can trust to keep your technology working together.